Single Camera • Multi-Camera • Events • Scripted • Corporate • Documentary • Post
Whether you've a new or ongoing project or just want a day rate quoted, Theta-G can enhance any stage of production. We'll work together to share your vision and realise it.
By the time of the shoot we'll have covered what should happen on the day and also what could. Work in post may precede the end of a shoot to make more time for the best show to emerge from the cut.
If you'd like to take your project into discs or online then web development, DVD authoring and disc packaging are available. See Design for more information on web and print.
Let's make your project a success.
Project Profile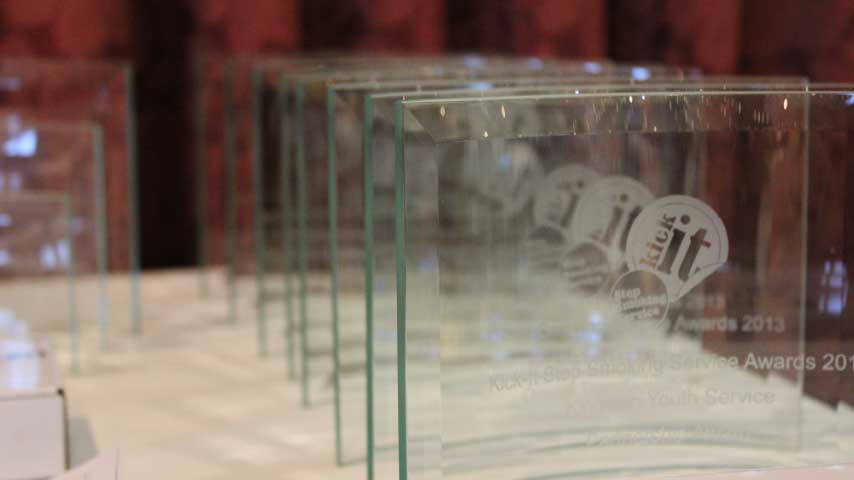 Thrive Tribe LLC
Kick-It Awards
The Queens Club
West Kensington


2K HD stereo
Digital file and
private Vimeo URL
Six-hour shoot amid 130 stop smoking advisors from four London boroughs. Single camera with one talent in vision. Ten interviews, coverage of speakers and awards and pick-ups of the facility and crowd. One-day post including bespoke motion graphics and library music.
By expanding their media profile to include corporate video, Kick-It bolstered an ultimately successful pitch to government to serve a further two boroughs.